---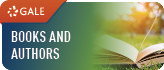 Gale Books and Authors offers new ways to explore the endless possibilities and combinations of books, authors, genres and topics.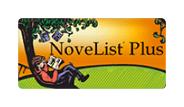 NoveList Plus offers recommended reading for all ages based on age or reading level, preferred genre/author for fiction and nonfiction.
Goodreads.-Find and read more books you'll love, and keep track of the books you want to read. Be part of the world's largest community of book lovers.

Fantastic Fiction- A site that allows to search for the latest in fiction as well as book series. Search by author, title, series or genre.

Books We Love is NPR's annual, interactive, year-end reading guide for all genres and all ages.